Welcome to my new Blog! Let's reach the world!
---
Hi, I'm Mike Falkenstine and I'm glad that you've joined me for this, my first blog post! This new blog, which I'm calling the Made for Missions blog, is really a result of some pretty significant things that God has done in my life over the last couple of years.
Let me explain: I'm a China guy, and have had a deep heart for China and God's work there for most of my adult life. From the time that I was put in the dorms at Colorado State (Go Rams!) in 1987 with Carey, a Taiwanese student, I've known what God wanted for my life. And I was really hooked when I made my first trip to China in 1996, when I participated in a 5 week 'vision' trip that Summer. I was on the ground for about a day and absolutely felt God's call on my life and I've never been the same since.
I was already on Staff with The Navigators, a Christian organization, and I quickly made a transition within The Navs to the International Student Ministry division, where I started ministering to Chinese Students in the U.S. That experience led to language study, living in China and learning what God was doing in rural China. I was so compelled by God's work in rural China that I started the China Resource Center, the ministry I now direct. We have projects serving the growth of the Church in Rural China.
A couple of years ago, we were doing a postcard campaign to churches in Texas, Colorado and Georgia. It was while I was doing the follow-up calling to these churches that I was really shocked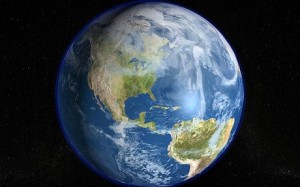 how few churches had an missions work coming out of their churches, either domestic or overseas. I guess in my 'ministry bubble' I've always been around people who have a heart for the lost.
This lack of missions work caused me to wonder: 'Is it just me, or are these Christians missing the boat somewhere along the line?' I wanted to re-examine what the Bible said about Missions, and specifically, about the Great Commission. Without detailing all that I found out (stay tuned for more in future posts), I was convinced that most Christians in North America today are seriously blinded when it comes to The Great Commission and in a couple of key areas: A.) That it's a command that Jesus gave us and B.) It's generally not a good idea to willfully disobey Jesus' command.
So that's what I'll examine in this blog, together with relevant China content from my own ministry and an occasional 'rouge' post on a topic I want to write about, together with my new podcast and a new video series. I'll keep directing the China Resource Center, although God's lit a fire under me about this Great Commission thing and I'd like to see if I can do both, and if I may even be able to make some of my living doing the Made For Missions content.
So if you have a heart for missions, want to see that heart grow and find new info and resources to help, I think you and I will get along just fine. Thanks for joining me on this journey and I'd be happy to hear from you in the way of blog comments and emails to me (mike@mikefalkenstine.com) and I'd be really happy if you'd be willing to share my content with those who you know. Appreciate you and I look forward to hearing from you soon!